Services
We design and facilitate participative workshops, online dialogues, complex citizen participation projects and multi-stakeholder formats. We evaluate processes and programmes, develop new concepts and advise politics and administration.
Participatory dialogue procedures
nexus develops and moderates individually adapted workshops that make it possible to achieve comprehensive results in a short period of time. We help to develop objectives and to conduct fair, open and result-oriented discussions – from multi-stakeholder events and employee participation to open innovation and co-creation.
Studies and research
nexus researches, documents and analyses situations and developments. On this empirical basis, projects can be planned and decisions can be made.
Cooperation management
nexus enables a low-friction and result-oriented cooperation. We organise the cooperation of project partners from the application stage through implementation to the final report. Our focus is on interdisciplinary projects funded by the Federal Ministries and the European Commission.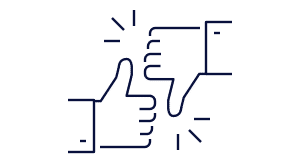 Evaluation
nexus offers project accompanying, formative as well as summative evaluation after project completion for process control, quality control or proof to a funding institution. We create tailor-made evaluation concepts and use quantitative and qualitative methods to neutrally measure the results. From the analysis, we derive practical recommendations for action in order to support you in the successful continuation of your project or new project.
Concepts and strategies
nexus develops new concepts and strategies for clients. We not only provide data and workshop documentation, but also gain perspectives for solutions and development opportunities.